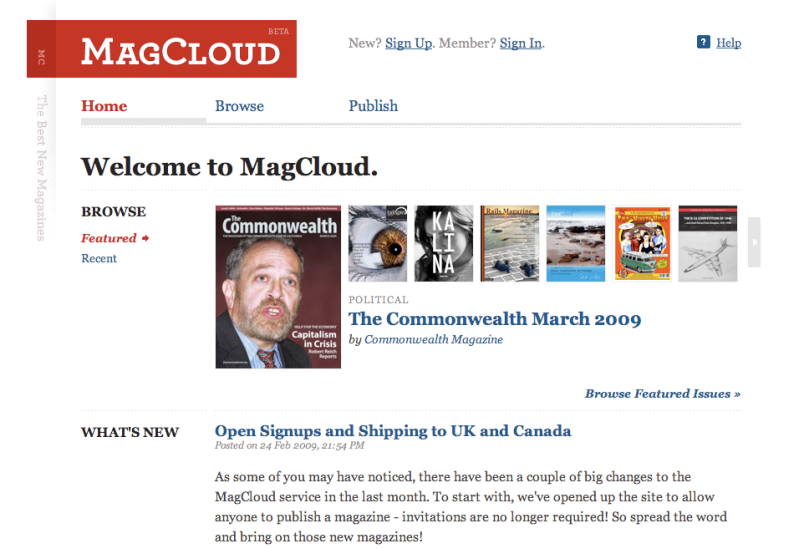 Earlier this month, I wrote about how publishers needs to evolve to keep up with the declining demands on their paper-format of their product.  The New York Times reports that there is a new self-publishing player in the horizons.  Who is it?  Hewlett Packard.  They have just introduced MagCloud that can be used for personal or business reasons. 
It's great that these products are being developed because every day, newspapers and magzines are getting savvy and emphasizing the digital versions of their publications.  Some, like PC Magazine and Seattle P-I, have moved to digital only.  Bigger publication are able to hire the right people to assist them in these efforts.  However, smaller publications probably don't have the money or people to help them like their bigger counterparts do.  Therefore, these products are a great way to assist these publications reach their audiences online, or even move towards a digital-only format.  
In these times, it's survival of the fittest.  The companies that are able to successfully bring online versions to their readers will be able to survive these ever-changing times.  There are now several services and products, with more on the way, that will help them in these efforts.
Related articles